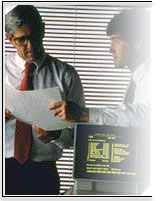 WHO WE ARE

Altan Design & Consultancy Ltd. Co. (Primarily Altan & Tuncer Architects - Engineers - Consultants Ltd. Co.) is a multi-disciplined Architect Engineer firm. The company is highly specialized in General Architectural, Civil, Structural, Mechanical, and Electrical engineering and consultancy services. Since 1986, numerous local and international projects have been successfully completed within the budget and time frame. These projects covered multi-disciplined design, preparation of Construction Specifications, Market Research, Value Engineering, Construction Cost Estimate, Construction Quality Control and Consultancy Services. The long and successful track record of Altan Ltd. Co. is the best evidence of the quality of the work that is generated by the company.

The technical team of the company is made up of key personnel whose knowledge and qualifications have been approved during their professional life. This team brings to the projects a depth of experience and knowledge that has been developed as a result of years' experience and research in architectural and engineering aspects, because of the proven experience and performance, the company is confident that, their group can provide the best service to their clients.

In various projects, Altan Ltd. Co. affiliated with premier companies from United States and Germany to provide clients a broad spectrum of capabilities as required. The company has the capability to economically travel and operate in a broad geographic area. During the periods of travel adequate staff is maintained to operate home office, and complete the services in time.

At Altan Ltd. Co. we focus on helping our clients be successful. Our experience, and world-class information technology, project controls, and safety programs help take the risk out of projects. We need only five words to summarize: We Confirm Quality and Success.