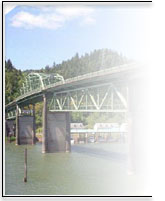 The fields of expertise of Altan & Tuncer in Structural Engineering aspects can be summarized as follows.

• Buildings
• Semi and Fully Hardened Facilities and Structures
• Blast Resistant Design
• Industrial Infrastructure
• Highway and Railroad Bridges
• Bridge rehabilitation
• Rehabilitation and Remodel studies
• Earthquake Analysis, and Condition Surveys
• Structural Supporting Design

The structural engineering team of the company generated on numerous projects and reached to brilliant results that required deep engineering knowledge and expertise. Latest versions of computerized analysis and structural solution programs are being used during the structural solutions. Also, the company coordinates with various universities when Laboratory Studies or special know how is required.